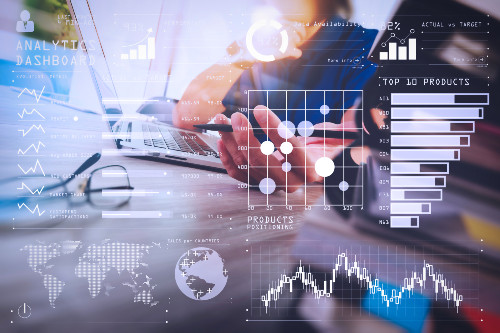 Shopify is a popular eCommerce platform with all the right tools to help you succeed online. Consider hiring a Shopify expert developer to take your store to the next level. Hiring a Shopify expert will save money in the long run and improve your store's performance. Improve the Mobile Experience More consumers are using mobile devices to shop online. There are several ways you can improve your mobile experience, including the following: Mobile-friendly siteResponsive designAdaptive design Adapt to Change Your online store must quickly adapt to change to stay on top of the latest trends. If you don't have an established plan, it can be easy for things like customer feedback or product updates to derail your progress. A Shopify expert developer will...
Read More
If you run a large corporation or own a small business, you must know marketing has evolved significantly. In decades past, it was acceptable to place a simple advertisement in a newspaper, broadcast a brief advertisement on television, or even invest in a rudimentary website. The nature of professional digital marketing services has evolved significantly in recent years, and if you want to be successful, you must adapt. Almost all Americans own some kind of electronic device, which allows them to be always connected. Not only that, but these same individuals spend about half of their day on the Internet. You must have a digital marketing strategy in place if you want to reach them. Understanding Digital Marketing The definition of digital marketing is one of the...
Read More
Social media is a huge outlet around the world, and it is here to stay. You may use it personally but do you use it professionally? Hopefully you have separate accounts for your business and your personal use. You should turn to a professional to help you with promoting your business this way. It is affordable and it can help you to reach the masses in very little time. Get your Business Known When you hire a professional for social media marketing in New York you will get your business known. They have proven methods they can implement that will get your business in the spotlight. They can customize a plan of action. Make sure you let them know if you aren't accepting of anything they plan to put in place that will represent your business. Multiple Methods There...
Read More
In order for most businesses to stay alive, they need a strong marketing campaign. In many cases, businesses are not just competing with others in their local area. They may be competing with similar businesses in their state or country. Having a simple to use and attractive website is necessary for any business. Search engine optimization makes it so that when potential customers search for your product or service, they see your website pop up in the first page or two of search engine results. An attractive website and search engine optimization go hand in hand. Many business owners have found that working with a marketing company that is specific to their field is beneficial. For example, a dentist office may choose to work with a dental marketing company in...
Read More
If you want to take your business to the next level, then it is a good idea for you to hire an advertising agency in Orange County. An advertising agency can help you distinguish yourself from your competition. There are several ways that you can benefit from hiring an advertising agency. Develop a Campaign You will have to develop a marketing campaign. Your advertisement agency can help you develop a campaign for you. They can help you come up with a promotional theme. They can also help you create ads and tell you the proper media that you should use. Outside Perspective You probably have a variety of tasks that you have to complete every day. That is why it can be helpful to have someone who can bring an outside perspective. An advertisement agency will make...
Read More
Social media platforms are making it easier for chiropractors to understand and deliver what their clients and patients need. If you have yet to make the switch, though, you're wasting valuable tool for reaching out to potential clients. Engage the services of a digital marketing agency to get the results you want. Here's how to find one: Look for experience The last thing you want is to hand your private practice over to an amateur. Before you hire a marketing agency, check out the company's background. How long has the agency been around? What kind of experience do key staff members on the team bring to the table? Knowing who you're dealing with will give you a better gauge on what you can expect from them in terms of output and quality. Ask about past clients...
Read More