What You Need to Know About Choosing Drupal Hosting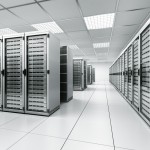 Drupal is an open-source and free content management framework that is written in Hypertext Preprocessor (PHP). Many hosting companies include drupal as part of their free and paid hosting subscriptions. It is important to choose the best drupal hosting in order to ensure your website is as user-friendly and accessible as possible for your visitors. The following will describe the factors you need to consider when you are choosing a drupal web hosting provider.
* Support – Understanding that drupal is still relatively new to the Internet arena and that all web hosting services do not offer good website support is important. Drupal coding can be overwhelming, and configuring it poses a challenge to some users. Look for a hosting service that offers quality tech and customer service support for your drupal content management. This will take the hassles out of customizing and configuring your drupal as needed.
* Database Performance – Fast database performance is crucial when it comes to good drupal performance. Drupal is designed to work best in a system where the databases run really fast. Choose a web hosting service that offers ample database performance.
* Search Engine Friendly – Reliable, clean URL support is an important factor to consider when choosing a web hosting service. This kind of support helps to make your website as search engine friendly as possible.
* Automatic Installation – Manual installation of drupal is a challenging task, so it is wise to choose a hosting service that offers automatic installation for their drupal protocol. This will reduce the frustration of getting your site set up as you like it.
* Stable Performance – Drupal has its problems like any kind of framework. It can be a bit clumsy or unstable unless the hosting company provides the space and speed upon which drupal is made to run. It is vital to your website that drupal functions consistently and is dependable.
These are the primary factors to consider when you are choosing a drupal hosting provider. Jaguar PC is a web hosting and VPS hosting service provider with dedicated and hybrid servers to meet your website hosting needs. They offer one-click installation for drupal and other popular forms of software and add ons for your site. They also provide 24/7 tech support and a vast array of webmaster tools, email and database management options, and affordable hosting plans.